22 Jun

Pursuits & Bid Manager – VIC | Australian Engineering Consulting Firm

Location: Melbourne, Australia | Job ID: 1252354
Outstanding opportunity to join a growing, employee-owned engineering consulting firm
Drive BD and pursuits across VIC, with a focus on key clients
Lead pursuits and bids, working closely with senior executives across the firm
We are working with a global, employee-owned engineering consulting firm who is dedicated to shaping a better world. It is a very exciting time to join our client's growing and highly successful team. Known for their incredible workplace culture, our client rewards and recognises people who best represent the company's values of excellence, passion, caring, integrity, collaboration and courage.
You can expect to be rewarded with challenging, meaningful work and truly respected for the expertise and value you bring to the firm.
This role leads the pursuits and bidding efforts for the firm across VIC, and works as part of a truly regional team across Australia, New Zealand and Asia.
Role responsibilities
Lead the pursuit and bid support needs in VIC, working with local leaders to determine pipeline priorities.
Lead a local team as part of a regionally coordinated and resourced team of BD and bid specialists.
Coordinate, consult on and facilitate win strategy – identify win themes, lead discussion, create compelling messages, then guide teams to execute the strategy, liaising with writers and reviewers to embed winning strategy in our offer.
Proactively manage tender processes of varying scale and complexity, including bid scheduling, compliance and production, content development, and governance, having full accountability for bid management to achieve sophisticated, consistent and highly focused bids and offers.
Contribute to improvements to bidding process and success rate.
Required skills and qualifications
Strong bidding track record in professional services environment.
Strategic mindset with the ability to guide and shape compelling pursuit and win strategies, and apply these in a bidding environment.
Professional writing, editing and proofing skills, including persuasive writing techniques.
Demonstrable track record in relationship-building and influencing change.
An understanding of the local industry, markets, clients and competitors to provide informed bid support.
Experience in people leadership and a positive attitude.
A detailed Job Description can be provided upon request.
Dalton Handley is a market leading recruitment consultancy and career advisory firm, dedicated to building careers and marketing/BD teams for some of Australia's leading legal, accounting and consulting firms. Our team has over 30 years' combined extensive professional services marketing recruitment expertise with front line experience in business development roles.
If you are interested in this role, please contact Charles Handley for further information and to apply.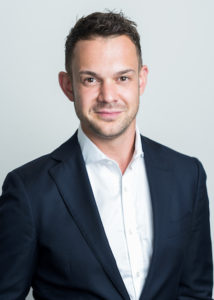 Charles Handley
Director
Australia
D: +61 2 8042 7970
M: +61 499 956 666
E: charles@daltonhandley.com
LinkedIn | Bio