09 Dec

Pitching Consultant | Tier-1 International Law Firm | Sydney or Melbourne

Location: Sydney, or Melbourne
Prominent, strategic role with a truly tier-1 law firm
Lead and delivery on the delivery of successful high value pitches
Work as part of one of the most sophisticated business development teams in the market
Highly competitive remuneration
Our client, one of Australia's leading international tier-1 law firms has a rare opportunity for an experienced bid, tender and pitch specialist or business development professional with strong pitch skills to join their sophisticated pitching team in Sydney or Melbourne.
The key focus of this role will be to lead and support on the successful delivery of pitches to the Australian business. You will also support the establishment and improvement of central pitching infrastructure and systems, working as part of the Pitching Centre of Excellence.
Independently run pitches of strategic significance to the Australian region, including panel reviews. This includes:
Scope opportunities effectively
Initiate relevant client research – both internal and external
Define the strategy for each pitch and produce tailored win strategies including persuasive value propositions and compelling sales messaging
Lead on all aspects of the pitch response to provide a client-focused and tailored response, including: planning, structure, format, content, client centric messaging proofing and submission
Project manage the pitch response and ensuring it is delivered on time
Engage and manage all other contributing functions including: pricing; compliance; knowledge; BD; CRM
Support the implementation of pitching best practice, compliance and administrative tasks including: conflicts, logging of the pitch opportunity into the firm's central database and time recording.
Conduct internal and external pitch debriefs (whether we win or lose) and disseminate information and lessons learned to relevant teams.
Be part of the project team to onboard the pitch automation software and associated CV & directories module.
Working closely with the Pitching Centre of Excellence (in London).

Work closely with the pitching coordinator to help develop their pitching capability and skills around content and engagement with other business services teams
Required skills and qualifications
Appropriate undergraduate and (if applicable) post-graduate degree qualifications.

2+ years' experience in a pitching or business development advisory or consultancy role.
To apply, please contact Charles Handley on 0499 956 666 or email charles@daltonhandley.com
EMAIL CHARLES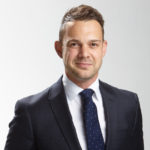 Charles Handley
Founder and Director
Australia
D: +61 2 8042 7970
M: +61 499 956 666
E: charles@daltonhandley.com
LinkedIn | Bio