22 Jun

Client Relationship Manager | Leading Law Firm

Location: Sydney, Australia | Job ID: 1369205
Senior and strategic Client Relationship Manager role, working alongside leading Partners and a BD team
Manage the firms platinum accounts
One of the top law firms in Australia with an enviable reputation
Focus on developing client growth strategy, partner coaching and client listening
Supported by a well-resourced team
High-performing, entrepreneurial and supportive culture
Highly competitive remuneration
Our client is an Australian leader in legal services. With ASX-listed clients and an enviable reputation, our client is searching for an experienced Client Relationship Manager to act as a true partner in managing and growing the most significant clients for the firm across Australia.
Reporting to a talented and highly regarded leader and supported by a well-resourced broader team, this senior role is charged with developing client strategies to ensure profitable revenue growth from the firm's platinum accounts.
This role is an excellent opportunity for candidates with strong leadership and business partnering skills and who want to be part of one of Australia's most recognised law firms as they continue to grow.
Role responsibilities
Jointly develop client strategies for profitable revenue growth with the CRPs and client teams.
Support client teams in growing the firm's relationship with prioritised divisions within the clients.
Identify client needs and opportunities and develop and implement strategies to convert key opportunities.
Promote client relationship management best practice and ensure that activity is strategic, proactive and targeted.
Develop an understanding of client priorities, ensuring the firm is responsive to client needs and bring insight into the client's most pressing issues and opportunities.
Working with CRPs, develop an engaged and motivated core team that aligns to, and supports, key priorities.
Capture client feedback and liaise directly with client contacts on non-legal aspects of relationships.
Leverage the firm's key initiatives and cross-practice service offerings.
Required skills and qualifications
Demonstrated experience in managing multiple clients with proven results in developing strong client relationships, identifying and driving opportunities that directly contribute to revenue.
5+ years' of client/account management or similar relevant BD experience, ideally gained within a professional services environment.
Strategic thinker but also willing to roll up the sleeves to get the job done.
Ability to influence credibly and effectively at all levels of the organisation with strong executive presence.
Strong interpersonal skills, with a proven ability to build trusting relationships.
Familiarity with trends and issues that create opportunities to add value to the client's business.
Ability to make clients and their needs a primary focus; initiates, builds and sustains productive client relationships resulting in quality service and client satisfaction.
Creates a good first impression, commands attention and respect, shows an air of confidence, and deals comfortably with clients and colleagues at the highest levels, interacts appropriately and strategically with clients.
Inherent drive to succeed, and proven ability to develop and execute solutions to short term barriers and setbacks.
For more information, please contact Charles Handley for further information and to apply.
EMAIL CHARLES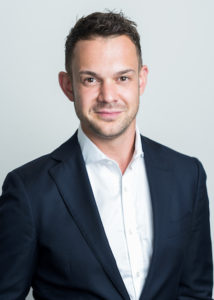 Charles Handley
Director
Australia
D: +61 2 8042 7970
M: +61 499 956 666
E: charles@daltonhandley.com
LinkedIn | Bio