18 Dec

Business Development Coordinator | Leading Global Law Firm

Location: Sydney or Melbourne, Australia | Job ID: 1287283
Fantastic entry-level role
Work alongside an experienced Manager and leading Partners

Collaborative, high-performing and dynamic team

Flexible workplace, supportive culture
Our client is a global leader in legal services. With ASX-listed clients and an enviable reputation, our client is searching for an experienced Business Development Coordinator to work alongside an experienced manager in driving BD strategy for their Corporate/M&A and Asset Finance team.
This role is an excellent opportunity for candidates stepping up into a Coordinator role who want to be part of growing brand and client base across Asia Pacific and globally.
Role responsibilities
In conjunction with the Market Development team, liaising with partners, practice group members and client teams on client growth initiatives.
Assisting with project managing pursuits which includes the production of capability statements, responses to requests for tender, flyers, contact cards and other marketing materials.
Researching, analysing and reporting on various industries and clients including participating in global industry meetings and minute preparation.
Maintaining experience credentials in a global database including updating lawyer CVs.
Assisting with the preparation of submissions for legal directories, awards and league tables.
Assisting with the management of memberships, sponsorships and organising a range of client events.
Working with our CRM system, InterAction and eMarketing software Tikit to facilitate distribution of legal alerts, publications and event invitations.
Providing support to post and manage content on the firm's global website.
Organising and assisting with profile building activities such as blogs and social media.
Tracking of merchandise and marketing materials for the Sydney Market Development team.
Providing support for local market development activities in Australia, Asia and across the global platform.
Required skills and qualifications
1+ years' experience within business development and marketing teams in the professional services environment (ideally in a legal environment).

Good organisational skills and ability to manage competing deadlines.

Collaborative and able to work in a team to get things done.
Practical and proactive in your approach.
Demonstrate strong problem solving skills.
A high level of attention to detail is required.
Excellent organisation, time management and communication skills.

Marketing, business or legal qualifications with be regarded favourably.
For more information, please contact Vicky Feros for further information and to apply.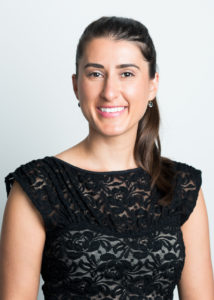 Vicky Feros
Director
Australia and Asia
D: +61 2 8042 7972
M: +61 414 758 956
E: vicky@daltonhandley.com
LinkedIn | Bio