14 Feb

Business Development Consultant/Jnr Manager | Leading Global Law Firm

Location: Sydney, or Melbourne
Join one of the best BD teams in the Asia Pacific region
Enjoy exceptional career development potential
Play a strategic and tactical role in supporting the Finance partners
Suited to a BD Exec or Adviser seeking a step up into a more sophisticated firm
Our client, one of the leading law firms in the world and a dominant force in Australia, is seeking to recruit and ambitious and intelligent Business Development Consultant for their Finance practice. The nature of the work is similar to that of a Junior Manager in other firms; this role offers exceptional career development potential.
The key focus of this role is to work with the Finance partners and the Head of Finance Australia to develop and support the delivery of the Finance practice strategy in Australia; grow profitable revenue and improve the practice's brand and market position.
Other responsibilities include:
Lead and project manage significant Finance pitches and provide associated pitch training and development to Finance team members.
Support implementation of the practice group BD strategy across Australia by coaching partners to maximise market opportunities and pursue new business. Evaluate progress against plan and monitor the implementation of key initiatives.
Work with partners and senior associates to develop and implement personal business plans for their practices, ensuring alignment with the broader strategy.
Facilitate connectivity and involvement of partners across practice groups. This includes contributing to the building of sector knowledge and expertise by sharing market knowledge and research internally, with a view to equipping partners to have conversations with clients.
In conjunction with UK Finance team, regularly review and update clients identified in the Client Growth Program (CGP), including running a formal annual review process for all strategic and a selection of core clients.
Act as Client Relationship Manager (CRM) for a priority client of the firm of particular significance to the Finance practice. Work with the CRPs to develop and maintain relationships with key decision makers of nominated client.
You will have:
Proven experience of 3-7 years' in professional services business development
A desire to learn, grow, network, mentor others
Exceptional attention to detail, strong writing skills and the ability to manage multiple deadlines concurrently
Your development
In joining the firm, you will receive unparalleled learning and development opportunities. You will be challenged, supported and guided as you learn and develop, and will be encouraged to grow. The firm fosters greatness, and will coach and support you to meet your goals and aspirations.
Consistent with many BD roles at the firm, this role would be 'embedded' within the Finance practice and Competition, Consumer & Regulatory practices allowing the successful candidate to quickly and efficiently build rapport and relationships.
Required skills and qualifications
Appropriate undergraduate and (if applicable) post-graduate degree qualifications.
To apply, please contact Charles Handley on 0499 956 666 or email charles@daltonhandley.com
EMAIL CHARLES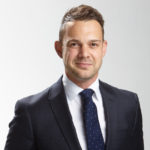 Charles Handley
Founder and Director
Australia
D: +61 2 8042 7970
M: +61 499 956 666
E: charles@daltonhandley.com
LinkedIn | Bio