09 Aug

(Senior) Pursuit Executive | Global Consulting

Location: Perth or Sydney, Australia | Job ID: 1256209
Top-tier global consulting firm

Win work and drive real revenue

Supportive, high-performing and innovative culture
Our client, one of the world's most prominent consulting firms, is seeking an enthusiastic and motivated Pursuit Executive to work collaboratively with members of the APAC BD team and play a key role in winning new mandates. The successful candidate will play a hands-on role in strategising and delivering compelling client-focused proposals and credential statements that are produced to the highest standard within agreed deadlines, across the regional APAC business.
Role responsibilities
Proposal materials – producing proposals, tenders, pitch presentations and credential statements, in line with the firms quality standards. Ensuring all proposal information is uploaded to the central CRM system in a timely manner.
Data management – capturing and maintaining all relevant matter information from fee earners in the relevant practice groups, publishing marketing descriptions and ensuring all CVs are up to date and accurate.
Marketing collateral – working with relevant BD manager(s) to update credential documents with significant deals/experience, awards, personnel etc.
Legal directories – ensuring information captured during legal directory research periods is reflected in the central CRM system.
Supporting the Marketing and Business Development function with other pitch outputs as required.
Required skills and qualifications
Experience of working in a BD/pursuit role in a professional services or related environment (law firm or other professional services provider is preferred).
Graduate (degree in Business/related discipline) with an interest in further professional qualifications (e.g. CIM).
Proficiency with Microsoft Office tools (Word, Excel and PowerPoint).
High attention to detail as well as excellent writing, editing and proofreading skills.
Ability to work well as part of a team, multi task (especially urgent requests) and work well under pressure (while adhering to deadlines).
Well organised, flexible and proactive nature.
Strong time management skills.
Sense of responsibility, accuracy and confidentiality.
A hunger to learn and take on all tasks that will aid in the learning including keeping up to date with legal and commercial developments relevant to the product areas and sectors.
Strong client focus.
Exceptional verbal communication and interpersonal skills.
Dalton Handley is a market leading recruitment consultancy and career advisory firm, dedicated to building careers and marketing/BD teams for some of Australia's leading engineering, legal, accounting and consulting firms. Our team has over 30 years' combined extensive professional services marketing recruitment expertise with front line experience in business development roles.
For more information or to register your interest, contact the Dalton Handley team at australia@daltonhandley.com or call +61 2 8042 7970.
All conversations will be treated in the strictest of confidence.
All conversations will be treated in the strictest of confidence.
EMAIL VICKY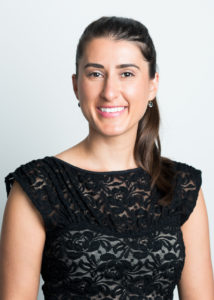 Vicky Feros
Director
Australia
D: +61 2 8042 7972
M: +61 414 758 956
E: vicky@daltonhandley.com
LinkedIn | Bio