14 Oct

Senior Business Development Manager | Leading Global Law Firm

Location: Sydney, Australia | Job ID: 1287281
Senior and strategic BD role, working alongside leading Partners and a BD team
Fantastic step-up to Senior Manager
Collaborative, high-performing and dynamic team
Four or five days per week
Flexible workplace, supportive culture
Our client is a global leader in legal services. With ASX-listed clients and an enviable reputation, our client is searching for an experienced Senior Business Development Manager to to act as a business partner in managing and developing BD strategy for their Corporate/M&A and Asset Finance team.
This role is an excellent opportunity for candidates with strong leadership and business partnering skills and who want to be part of growing brand and client base across Asia Pacific and globally.
Role responsibilities
Liaising with partners, practice group lawyers, allied professionals and client teams on business development initiatives at both a strategic and hands-on level.
Working closely with the Director, Market Development and the Australian Market Development team to identify strategies in support of the global practice groups and client engagement teams
Managing key client accounts across Australia and participating in client listening activities.
Developing and implementing client relationship and profile building activities, with the assistance of the Brand Marketing and Communications team including on social media.
Working with industry associations to organise speaking opportunities, events and sponsorships.
Tracking and identifying client opportunities including managing tenders and capability statements, and maintaining experience credentials as part of the global experience and proposals centre
preparation of submissions for legal directories, awards and league tables.
Participation in team leadership including conducting performance and development reviews, recruitment, training of junior team members and presentations to new joiners and lateral hires (lawyers, support staff and allied professionals).
Developing and tracking business development budgets with respective practice leaders.
Providing support on global, regional and national business development projects.
Required skills and qualifications
8+ years' experience within business development and marketing teams in the professional services environment.
Strong communication and excellent client relationship management skills are essential.
Strong organisational skills and ability to manage competing deadlines.
Proven track record in managing and preparing large scale tenders as well as ad hoc pitches, capability statements and award and directory submissions.
Strong problem solving skills and a team player.
Marketing, business or legal qualifications with be regarded favourably.
For more information, please contact Vicky Feros for further information and to apply.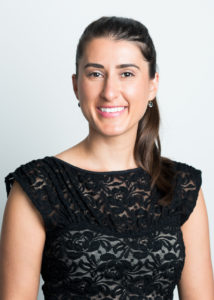 Vicky Feros
Director
Australia and Asia
D: +61 2 8042 7972
M: +61 414 758 956
E: vicky@daltonhandley.com
LinkedIn | Bio