13 Jan

Bid Delivery Executive or Manager | Leading Global Consultancy

Location: Perth, Australia | Job ID: 893731
Exciting opportunity for an ambitious bid coordinator or experienced manager level candidate
Flexibility to structure the role around the right candidate
Work closely with a highly regarded pursuit leader and talented team
Transport and Resources sector focus at a highly successful and growing global engineering design firm
Collaborative, engaging, friendly and genuinely supportive culture
As one of the most highly regarded engineering design firms globally, our client is a company dedicated to shaping a better world by working across every aspect of the built environment. Right now is an exciting time to join the team as they experience unprecedented success and growth. They are deeply committed to helping their clients succeed and being part of their own success stories, which requires openness and responsiveness to their needs at all times.
Reporting into a highly regarded strategic bid and pursuit leader, this exciting role will provide professional support for regional bidding activities in the development and management of bids and pitches for Transport and Resources Sector. You will be part of a business generation team spanning the Asia Pacific region.
You will be responsible for developing bids and other BD related material which will require you to gain an understanding of the firm, their areas of industry focus and markets, services and people.
Role responsibilities
Manage multiple specific tender processes, including bid scheduling, reviewing, compliance, and document production. Be proactive and have full accountability for bid management to achieve sophisticated, consistent and highly focused bids and offers. Tenders will range from major multidisciplinary, multi-company infrastructure projects to smaller, technically-specific projects.
Consult on and facilitate win strategy – identify win themes, lead discussion, create compelling messages.
Guide teams to execute the strategy, liaising with writers and reviewers to ensure winning strategy is embedded in the firm's offer.
Liaise with technical teams, schedulers, project managers and other contributors for timely receipt of information required to meet internal and external (client) deadlines and priorities.
Co-operate with other team members to achieve work outcomes.
Represent the firm during internal and external bidding activities. You may be responsible for facilitating events and activities which impact the business. This will require you to allocate tasks, coordinate activities and predict and plan resources.
Support client-facing activities including coordinating and providing input to presentations and interview preparation.
Contribute to the development of improvements to bidding process and success rates within the Sector.
You will be required to work without supervision, referring up as necessary.
Required skills and qualifications
Proven experience in the development and production of client-centric tenders, capability statements, expressions of interest, proposals and other documentation, including ability to work with visual communications specialists to develop visual content.
Experience in the development of client-centric pitches and presentations.
Strong track record in relationship-building and influencing techniques (internal) with an ability to build rapport and network with internal parties as it relates to bidding and winning work.
Some facilitation experience in workshop environments to achieve specific objectives and outcomes.
Strong professional writing, editing and proofing skills.
Co-ordination of large-scale, multidisciplinary tender processes.
Uses diverse information and provides innovative solutions to bidding strategy and approach.
Ability to manage up in guiding proposal teams.
Can schedule bid progress to achieve a quality product by deadline, managing time and deadlines effectively.
Ability to keep discussions on topic, within timeframes.
Ability to undertake information management and research activities as they relate to bidding and business development.
Is able to gain a good understanding of internal client needs and meet these.
Ability to explain concepts to facilitate others' understanding.
Uses various media when presenting information
For more information, including a more detailed job description, please contact Vicky Feros for further information and to apply.
EMAIL VICKY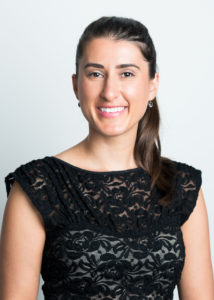 Vicky Feros
Director
Australia
D: +61 2 8042 7972
M: +61 414 758 956
E: vicky@daltonhandley.com
LinkedIn | Bio