06 Mar

Marketing, Brand and Communications Manager | Listed IP Firm

Location: Sydney, Brisbane or Melbourne Australia | Job ID: 1252352
Drive brand, marketing, content and communications initiatives across APAC
Lead projects, working with Senior Executives

Collaborative, high-performing and dynamic tea

m
Our client is an ASX-listed leader in Intellectual Property services and a fast-growing group of companies.
Reporting into the Head of Corporate Communications, this role will manage the marketing, communications and brand for one of the businesses within the group. You will be part of a broader shared services team of marketing, brand and communications, sales and business development professionals that report into the Chief Commercial Officer.
Our client is looking for an experienced professional who can develop and execute marketing strategies and campaigns to meet the firm's objectives.
This person will be comfortable leading projects autonomously while also seeking input and feedback from a broad team of marketers and internal stakeholders.
The ideal candidate will be experienced with content marketing and have a great instinct for newsworthy content that drives client and stakeholder engagement. You will be driven by commercial outcomes and will love working with sales and development teams. Ideally you will get excited about data, measurement and results!
Role responsibilities
Develop brand, marketing and communications plans that align with key business objectives and support sales and business development activity.

Manage marketing and brand campaigns and activities for the group and new acquisitions where capacity exists.
Manage and measure marketing and communications campaign activity against investment.
Developing and implement key messaging, thought leadership and client engagement activities informed by macro-trends, industry and client insights in conjunction with subject matter experts to position for upcoming opportunities and improve brand perception.
Leverage relationships with industry associations to identify marketing and positioning opportunities and maximise the value of these partnerships.
Maintain strong relationships with executives and support leaders with internal communications and messaging.
Maintain strong relationships with Sales and Business Development professionals ensuring alignment and delivery of firm goals and objectives.
Work collegiately and share generously with team members in Marketing, Communications, Sales and Business Development.
Required skills and qualifications
Significant professional services marketing and/or communications experience (minimum 6+ years' experience).
Proven success in working with senior leaders.
Excellent drafting, writing and editing skills.
Digitally savvy (CMS, social media, SEO, website performance) with demonstrated experience using data to influence campaign decisions.
Experience with delivering and reporting on content strategies.
Understanding of and interest in media, news and editorial priorities.
Experience managing media and driving proactive media coverage preferred.
Experience managing suppliers, including designers, event managers etc.
Proven success in producing engaging, differentiated and strategically aligned communications and campaigns
Experience managing multiple internal stakeholders and external suppliers.
International outlook with ability to understanding complexities of working effectively across a large and diverse APAC region.
Tertiary qualification in marketing, communication, business, commerce or a related discipline.
For more information, please contact Vicky Feros for further information and to apply.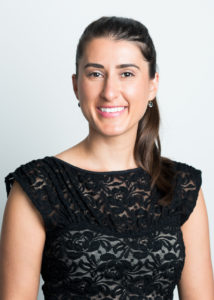 Vicky Feros
Director
Australia and Asia
D: +61 2 8042 7972
M: +61 414 758 956
E: vicky@daltonhandley.com
LinkedIn | Bio