01 Oct

Web Content Editor | Esteemed, Global and Leading Law Firm

Location: Brisbane, Australia | Job ID: 1156590
One of the worlds leading and most highly regarded law firms
Drive web, content and digital initiatives across Australia while working part of a regional and global team
Fantastic career progression and ability to be part of a high-performing team
Our client is one of the worlds most highly regarded, leading and reputable law firms. We are looking for a proactive, creative and enthusiastic Web Content Editor to join our global Brand, Marketing & Communications team based in Brisbane.
Reporting to the Senior Digital Manager, this role is responsible for supporting the firms public-facing website in a manner that positions and enhances the firms brand.
You'll be working with a range of global stakeholders, and delivering website changes, assisting with content and campaigns and supporting initiatives being driven by the global brand, marketing & communications team. An important aspect of the role is improving the digital experience of clients by making website enhancements and keeping the website accurate and up to date.
In addition to site content, you'll also work with the IT Development team to maintain site standards and support new development. As you'll work closely with other technical, business development and marketing professionals right across the firm, strong communication skills are needed. The tasks to be carried out require strong attention to detail and an ability to work under tight deadlines.
Role responsibilities
Deliver content on the firms group websites (based on Sitecore platform).
Co-ordinate web projects across departments and offices at the firm where required.
Identify technical improvements and bugs on the platform and work with the IT Development team to resolve.
Co-ordinate, maintain and provide quality assurance across digital content ecosystem.
Help implement and enhance the digital content strategy.
Provide support and guidance to other CMS users and content creators.
Support on and offsite SEO requirements and meet all accessibility criteria.
Support the wider digital team with campaign and cross channel support including social and paid media, email marketing and more.
Work with the team on strategic initiatives such as competitor benchmarking and content audits.
Required skills and qualifications
3+ years' experience using content management systems (Sitecore experience would be advantageous).
Google Analytics.
Experience using Sitecore is desirable.
High-level knowledge of HTML is desirable.
Website optimisation, personalisation and A/B testing techniques is desirable.
Hands on SEO skills is desirable.
Personable, enthusiastic and proactive.
Confident, tactful and persuasive when interacting with senior-level staff including partners and other internal contributors.
Strong project management skills and an ability to multitask and deliver on tight deadlines.
Meticulous attention to detail.
Website content management best practice.
Comfortable working with teams in different geographic locations and time zones.
Dalton Handley is a market leading recruitment consultancy and career advisory firm, dedicated to building careers and marketing/BD teams for some of Australia's leading legal, accounting and consulting firms. Our team has over 30 years' combined extensive professional services marketing recruitment expertise with front line experience in business development roles.
If you are interested in this role, please contact Vicky Feros for further information and to apply.
EMAIL VICKY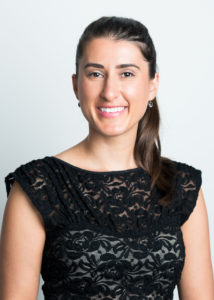 Vicky Feros
Director
Australia
D: +61 2 8042 7972
M: +61 414 758 956
E: vicky@daltonhandley.com
LinkedIn | Bio