27 Jul

National Communications Manager | Leading Australia Law Firm

Location: Sydney, Australia | Job ID: 1272561
Own and lead strategic communications across the firm
Senior role working alongside the BD Director and Senior Partners
Continue to grow and drive this strong brand
Collaborative, high-performing and dynamic team
Our client is an Australian leader in legal services. With ASX-listed clients and an enviable reputation, our client is searching for an experienced Communications Manager to drive all external and internal communications initiatives across Australia.
Not just any law firm, our client takes the long view and has deep relationships with their clients. Committed to excellence, the culture is supportive, trusting and high-performing.
Role responsibilities
Develop and drive the firms communications strategy, identifying marketing and communications priorities/campaigns in support of business goals (working closely with the Marketing and BD Director). This includes:

Firm and partner profile raising
Brand and reputation management
Internal communications including working with HR to foster internal communities
Sponsorships, conferences and speaking opportunities
Talent attraction and retention strategies
Strategic partnerships

Build on existing relationships with strategic media representatives and target media outlets.
Continue to build the firms strong reputation and profile through strategic placement of editorial content in regional and business media outlets.
Keep abreast of firm key deals, transactions and initiatives; taking a proactive approach to producing relevant content that highlights the firm's capability and experience (for both internal and external audiences).
Devise thought leadership campaigns in collaboration with partner groups and project manage these through to fruition.
Plan and execute a wide range of marketing strategies through multi-channel vehicles, including social media, digital campaigns, content marketing, advertising, collateral and internal publications.
Develop and drive the firms strategy around engaging with alumni, including building a tailored and impactful alumni program.
Work together with partners on personal and firm branding projects, including developing both long-term strategies and shorter term action plans to achieve requisite external brand awareness and assist the BD team in building beneficial client relationships.
Write collateral, content, social media, press releases and internal firm announcements on regional updates, new hires and firm work.
Assess and recommend opportunities for brand building via sponsorship, partnerships and other strategic affiliation. Work with a variety of internal and external stakeholders to plan and execute major sponsorships.
Assist lawyers in building their non-legal writing skills, such as writing compelling articles, tailoring content for social media.
Manage and draft compelling award submissions.
Required skills and qualifications
6+ years' communications experience in a B2B environment, law preferred.
Strong relationships with relevant media outlets and journalists.
Tertiary qualifications in communications, journalism, business, writing or similar.
Exceptionally strong writing skills with the ability to write with impact and influence.
Demonstrated ability to execute communication campaigns.
Strong influencing skills, particularly when working with senior stakeholders.
The ability to work under pressure in a deadline driven environment and juggle numerous tasks.
Initiative, creativity and a keen eye for detail, particularly in the drafting of compelling documents and coordination of successful client initiatives.
Project management skills.
Willingness to work autonomously.
For more information, please contact Vicky Feros for further information and to apply.
EMAIL VICKY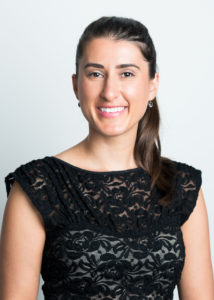 Vicky Feros
Principal Consultant
Australia and Asia
D: +61 2 8042 7972
M: +61 414 758 956
E: vicky@daltonhandley.com
LinkedIn | Bio