26 Jul

Change & Communications Manager – Transformation | World Consulting Leader

Location: Sydney, Melbourne or Brisbane, Australia | Job ID: 1136551
Drive change initiatives across all aspects of the firm
Be part of the Change & Business Improvement and Transformation teams
Initial 12-month contract
Global consulting leader with a reputation for innovation and forward thinking
Working with one of the world's most innovative and entrepreneurial professional services firm, we are seeking a Change & Communications Manager who will support change initiatives across all aspects of the firm.
Reporting to the Head of Business Change, you will work closely with the Legal Transformation team to identify, plan and deliver change to support the firms' strategic plan.
This is an initial 12-month contract role.
Role responsibilities
Work as part of the Change & Business Improvement team to support the roll out of major transformation projects across the firm.
Identify, plan and deliver programmes to drive the change needed to execute the strategic plan.
Work across the firm and build a strong connection between programmes and end user functions so expectations, commitments and benefits can be managed, leading to the successful transition of business change.
Work with the firms Legal Transformation team.
Required skills and qualifications
Experience of successfully managing business change within a professional services company.
Proven skills and knowledge of change management disciplines, approaches, tools and methodologies.
Experience of managing or supporting a communications plan.
Qualified PROSCI professional desirable.
Experience of working within a legal environment desirable.
Proven ability to work collaboratively and communicate effectively across all levels both verbally and in writing.
Able to influence outcomes at a mid-senior level within the organisation.
Excellent analytical skills.
Able to manage business change activities within a large global transformation programme.
Tactful and diplomatic when in pressured situations.
Excellent presentation, written and communication skills.
If you are interested in this role, please contact Vicky Feros for further information and to apply.
EMAIL VICKY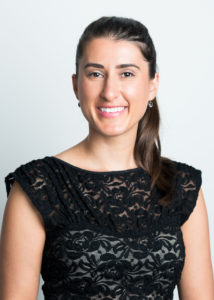 Vicky Feros
Director
Australia
D: +61 2 8042 7972
M: +61 414 758 956
E: vicky@daltonhandley.com
LinkedIn | Bio