01 Oct

Marketing and Events Executive | Global Leading Management Consultancy

Location: Sydney or Melbourne, Australia | Job ID: 1156378
Esteemed and highly regarded global management consulting leader
Drive marketing and events activities across Australia, working closely with the CMO
Join a high-performing team and a collaborative culture
One of the world's most esteemed consulting firms, our client is seeking a marketing and events executive to help plan for and deliver a marketing and events program with key practice areas of the firm.
The marketing and events executive will coordinate marketing events, business development activities, digital marketing campaigns and provide implementation support marketing generally. This is an exciting role working along-side the CMO and Partners to deliver marketing and sector business plans. This role will begin with a 12-month parental leave contract with a strong prospect for ongoing development into a sector specialist marketing role.
Role responsibilities
With the country lead to manage the firms events program including digital promotion, invite and attendee management, planning and logistics.
Implement and track marketing campaigns, ensuring that activities, follow-up meetings are tracked in CRM.
Provide administration support for marketing including coordination of weekly CRM pipeline and business development reporting, expense and budget management.
Provide marketing support for sector development meetings ensuring plans are in place, communicated and executed with sector teams.
Remain up-to-date with industry events, seminars, conferences and networking opportunities which will be fed into the firms events program. This includes coordination of related sponsorships and industry association memberships.
Key point of contact for queries from EA's and Partners on events, including training of new EA's on CRM.
Coordinate thought leadership reports and award submissions.
Provide client and sector specific research to support client initiatives.
Required skills and qualifications
2-5 years minimum supporting marketing operations
Experience using CRM and marketing automation systems (preferred Salesforce and Pardot)
Experience successfully planning and executing corporate boardroom events
Experience with content marketing, including advising senior executives on timelines, process and content development.
Some exposure to social network marketing.
Ability to both work independently, collaborate effectively with team colleagues and comfortable working with and advising Partners on marketing tasks.
Flexibility and willingness to go the extra mile.
Ability to deal directly with clients and client representatives where appropriate for firm events.
Enthusiastic and proactive, with the ability to work autonomously as well as within a team.
Dalton Handley is a market leading recruitment consultancy and career advisory firm, dedicated to building careers and marketing/BD teams for some of Australia's leading legal, accounting and consulting firms. Our team has over 30 years' combined extensive professional services marketing recruitment expertise with front line experience in business development roles.
If you are interested in this role, please contact Vicky Feros for further information and to apply.
EMAIL VICKY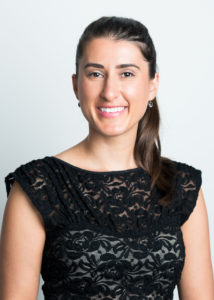 Vicky Feros
Director
Australia
D: +61 2 8042 7972
M: +61 414 758 956
E: vicky@daltonhandley.com
LinkedIn | Bio