20 Dec

Marketing & Business Development Advisor | Leading Accounting & Advisory Firm

Location: Melbourne, Australia | Job ID: 1180576
Fantastic opportunity to join the Victorian division of this leading firm
Work in a close knit Marketing and BD team, driving strategic plans and initiatives
Perfect for Marketing or BD Coordinator looking for a step-up
Supportive culture with firm values of accountability, client focus and collaboration
We are working with a leading Australian and New Zealand accounting and advisory firm who prides themselves on their people, personalised approach and client-focus. The Marketing and BD Advisor will be responsible for creating, implementing and executing marketing and business development plans and initiatives for Victoria, working closely with the Senior Marketing and BD Manager.
Role responsibilities
Creation, implementation and execution of marketing and business development plans/initiatives for the Firm, industry specialisations and individual employees/Directors aligned with the strategic goals of the firm.
Target relevant client groups for promotional or awareness activities.
Co-ordination and execution of internal and external events.
Co-ordination of the client relationship management program.
Work with the national Marketing focus group to implement initiatives.
Management, implementation, and maintenance of the marketing automation software (Marketo).
Development, management, and maintenance of the CRM for clients, contacts, and advocates to assist with PR, promotional, and marketing activities.
Research into industry performance and targeted industry groups.
Develop, implement, and maintain programs, plans, policies, and procedures for all aspects of marketing operations.
Develop content for internal and external use, including digital marketing (videos, articles, social media etc.)
Ensure all marketing material is in line with branding strategy and requirements.
Management and execution of sponsorships to ensure agreed assets and business outcomes are met.
Act as a mentor to the junior members of the team and train them as required.
Communicate and manage client deliverables and outcomes including any variances.
Proactive in identifying opportunities for client service improvement.
Required skills and qualifications
Bachelor degree in Commerce, Business, Marketing or similar.
Three years' professional services BD or marketing experience.
Experience with CRM and marketing automation software (Marketo), is preferred.
Experience within professional services is desirable.
Excellent verbal and written communication skills.
Ability to tailor communication to different stakeholders.
High level of attention to detail which ensures accuracy of information.
Ability to prioritise conflicting deadlines and work.
Develops strong relationships with internal and external stakeholders.
Ability to work independently and part of a team.
Tech savy with the ability to adopt new technologies.
Dalton Handley is a market leading recruitment consultancy and career advisory firm, dedicated to building careers and marketing/BD teams for some of Australia's leading legal, accounting and consulting firms. Our team has over 30 years' combined extensive professional services marketing recruitment expertise with front line experience in business development roles.
If you are interested in this role, please contact Vicky Feros for further information and to apply.
EMAIL VICKY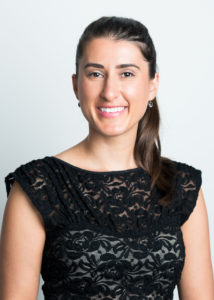 Vicky Feros
Director
Australia
D: +61 2 8042 7972
M: +61 414 758 956
E: vicky@daltonhandley.com
LinkedIn | Bio