21 Nov

Head of Client Pursuits/ Senior Manager | Tier-1 Insurance Law Firm $200k +

Location: Sydney, Brisbane, Melbourne,
Lead a strategic pursuit function for a tier-1 FIrm
Senior, prominent and influential role
Engage with the most senior partners in the firm
$200-220k package plus bonus
A highly accredited national firm, our client has risen to become the leader in their area of specialisation – insurance. As a result of their continued aggressive growth plans, an opportunity to join the team as the leader of client pursuits, driving revenue for this rapidly growing firm has presented and can be based anywhere in Australia.
You will be a talented senior business developer who shares the firm's passion for empowering change in how law firms sell, work with and engage their clients. You will enjoy working with a collaborative and flexible team to deliver business solutions and market recognisable legal products and be looking for an opportunity to step up to a senior position.
Having grown consistently for more than 20 years to become Australasia's highest rated and largest specialist insurance firm, this role is perfect for someone looking to work with a firm with aggressive growth plans that creates opportunities for the future. You will understand the importance of writing compelling pitches that highlight client needs and showcase partners' and senior lawyers' capabilities and services. You will know how to use genuine business development skills in advancing client relationships and objectively qualifying opportunities to ensure they are delivering the best outcomes for the firm.
Day to day, you will work with Partners to lead and deliver client tender responses, individual opportunity bids, client specific collateral and pricing proposals. Together with the Clients Pursuits & Projects Lead, you will support senior lawyers on client acquisition skills, help shape and support client initiatives and ensure key client plans are effectively implemented.
Most of all you will be someone who can quickly earn the respect of the Partners, is a great listener and is open-minded and curious about implementing new ideas that will help us break the traditional mold in law firm business development.
Key responsibilities include:
You will be involved with:
Client development:
assisting partner and client teams achieve revenue targets through well written client tenders, client specific collateral and capability statements that are effectively qualified and identify and meet the client's needs
working with the Product Line BDMs to develop and implement client engagement strategies in conjunction with the firm's Partners that build on existing relationships
developing new ideas for how to best present the firms capability and grow our market presence.
developing client and opportunity specific pricing models and analysis alongside our finance team
use our Dynamics 360 CRM technology solutions to enable client opportunity management, content sharing and to track progress against agreed objectives
BD Support to Partners & Senior Lawyers:
providing advice and coaching to senior lawyers around understanding clients' requirements, advancing opportunities through effective client meetings and pitch presentations.
creating more effective sales conversations
Other projects:
developing BDM resources including automating our content library to improve efficiency and productivity of the department.
To be considered you need to:
be passionate about writing and storytelling and be able to visualise alternate ways of presenting information to deliver creative client pitches
be curious and have excellent problem solving, project management and decision-making skills
be able to hold your own with a large group of successful professionals, communicate confidently and build sustainable relationships and networks both internally and externally
have core skills to quickly be able to write succinct copy for tenders, capability statements and other business collateral
have the energy and enthusiasm to coach and mentor less experienced team members and our lawyers based on your skill sets
preferably have worked with CRM solutions (including Microsoft Dynamics) and web-based tools for managing client plans and bids
hold relevant tertiary qualifications (either business or legal) with a minimum of 5 years business development or marketing experience gained in a consulting or professional services environment.
preferably have worked in the insurance sector or in an insurance focused role in a law firm or other professional services BDM team and understand how to engage Partners.
Why work for our client?
Work with a firm that understands its purpose and has a singular focus on the insurance industry.
Operate in a culture that is diverse, collegiate, open and passionate about everything it does. A culture that understands relationships are the cornerstone of business and is prepared to work hard to deliver on its client promises.
Be part of a firm that has ambitious growth plans that has more than tripled in size in the last 5 years and has ambition to create a legal business that is recognised by our clients for its service and being genuinely different.
Be rewarded with a competitive remuneration package and complete job flexibility. We do not reward for 'hours in the office' but recognise performance based objectives and outcomes.
To apply, please contact Charles Handley on 0499 956 666 or email charles@daltonhandley.com
EMAIL CHARLES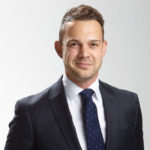 Charles Handley
Founder and Director
Australia and Asia
D: +61 2 8042 7970
M: +61 499 956 666
E: charles@daltonhandley.com
LinkedIn | Bio