15 Nov

Global Lead – Intellectual Property & Technology | Esteemed Global Law Firm

Location: Sydney, Melbourne or Brisbane, Australia | Job ID: 1040733
Rare and unique global role based in Australia
Work alongside a driven and highly reputable Partner in one of the firms most profitable Groups

Develop and lead the global IPT Group strategy to win profitable business

Globally integrated leading law firm with operations across Asia Pacific, Europe, Middle East, Africa and America
This is one of those exciting, rare and truly global opportunities. Working alongside the Global Co-Chair (Partner) for the Intellectual Property & Technology (IPT) Group, you will be responsible for developing and driving the Group's sector strategy to ultimately win profitable business. 
The IPT Group is a large prominent player with an imposing footprint across the globe, complex and fast paced.
Role responsibilities
Be the trusted advisor to the Global Co-Chair for IPT
Drive, support and action the strategic priorities
Lead the IPT  Group's client experience around the world, including client engagement, client listening and client onboarding
Identify, target and pursue global client opportunities, working with teams around the world
Manage key client accounts and lead the global IPT account programme
Continue developing initiatives to drive greater client value, including connecting clients to opportunities and engaging with clients on non-deal work
Manage a marketing team; providing leadership, support and continual coaching
Drive all sector communications on behalf of the Global Co-Chair, both internally and externally to achieve greater sector profiling
Drive thought leadership campaigns that add value to clients, including liaising with the global Knowledge team and go-to-market campaigns
Continually look at cross-selling opportunities, specifically within key client accounts
Develop products and services with robust route to market campaigns
Support Partners with new opportunities, including embedding laterals
Build strong Client Service Teams
Set the strategy and influence campaigns through sectors, seeking out appropriate channels to market for the Group's products and services
Coach new partner promotions.
Skills and qualifications
Degree qualified, or equivalent
Strong marketing and business development experience, ideally at senior manager level in a global professional services firm
A strong understanding of intellectual property and/or technology, preferred
A high level of written, oral communication and project management skills
The strong ability to probe negotiate, persuade and manage senior stakeholders
Consultative listening and coaching skills
The ability to display a consistently positive and proactive attitude and demonstrate a collaborative working style; operating both as an individual and as part of a wider team (often based in other international locations)
An exemplary professional approach and demonstrably high levels of commitment and internal client care
Demonstrable experience in demanding, partner-led international environments
A proven ability to deal with confidential and sensitive information
Positive, engaging, commercial and a team player.
For more information, including a more detailed job description, please contact Vicky Feros or Charles Handley for further information and to apply.
EMAIL VICKY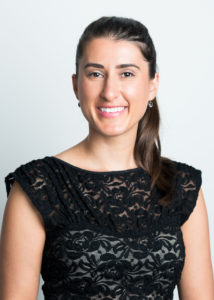 Vicky Feros
Director
Australia
D: +61 2 8042 7972
M: +61 414 758 956
E: vicky@daltonhandley.com
LinkedIn | Bio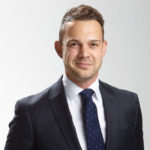 Charles Handley
Founder and Director
Australia and Asia
D: +61 2 8042 7970