13 Mar

Business Development Manager – NewLaw | Leading Global Law Firm

Location: Sydney or Melbourne Australia | Job ID: 1349240
Fantastic opportunity to join an enviable global team driving client and BD opportunities
Exciting NewLaw division focusing on solving client problems
Expert, BD savvy and entrepreneurial team of lawyers and BD professionals
Our client is one of the worlds most progressive law firms with a commitment to client excellence. With offices around the world and a diverse service offering to corporates, financial institutions and government, our client offers employees immense opportunities.
Working as part of a close global team of NewLaw experts, our client is looking for an experienced Manager to join their team in Sydney or Melbourne. You'll help solve our clients' business problems through optimal efficiency, cost effectiveness and digitally innovative legal service delivery.
Role responsibilities
Strategy and Planning
Client Management
Opportunity Management
Practice Management
A detailed JD with further information on each area of responsibility can be provided on request.
Required skills and qualifications
An understanding of legal practices, products and the legal competitive landscape, gained from previous experience within the legal sector.
Demonstrates a strong knowledge and understanding of the changing legal market, including new and alternative legal service providers and the influence of legal technology.
Successful track record of growing and developing strong client and market relationships.
Significant front line Business Development experience – ideally, will have worked within in a law firm environment.
Experience leading significant client accounts.
Strong interpersonal skills with polite, friendly and diplomatic manner.
Demonstrable communication/presentation skills, previous client facing meeting and presentational experience at a senior level within large organisations.
Ability to articulate and convey information in a clear and compelling manner in writing and in person.
Commercially minded, numerate and comfortable in discussions with senior stakeholders about financial matters, including pricing and profitability.
Good knowledge of how cutting edge technology can be applied in the legal field and how process and technology can be translated into efficiency opportunities in clients' teams Knowledge of legal documentation.
 Excellent negotiation skills.
 The ability to generate ideas.
 The ability to prioritise and manage several different tasks at once.
For more information, please contact Vicky Feros for further information and to apply.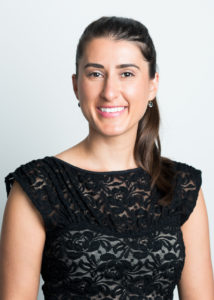 Vicky Feros
Director
Australia and Asia
D: +61 2 8042 7972
M: +61 414 758 956
E: vicky@daltonhandley.com
LinkedIn | Bio