10 Aug

Business Development Manager | Leading Australia Law Firm

Location: Sydney, Australia | Job ID: 1228468
Drive and execute BD strategy
Flat structure with the opportunity to work with senior stakeholders
Fantastic step-up to Manager
Collaborative, high-performing and dynamic team
Our client is an Australian leader in legal services. With ASX-listed clients and an enviable reputation, our client is searching for an experienced Business Development Manager to to act as a business partner in managing and developing BD strategy and quality pursuit activities.
You will support Practice Group Heads and Partners with the implementation and execution of practice, industry and client plans including client engagement and feedback initiatives, action development, activity tracking, partner follow-up, attendance at group meetings and helping with meeting preparation to deliver BD specific actions.
Not just any law firm, our client takes the long view and has deep relationships with their clients. Committed to excellence, the culture is supportive, trusting and high-performing.
Role responsibilities
Drafting and implementing practice group, industry and client plans.
Client listening activities, including liaising with clients and managing follow-up actions.
Drafting content for release internally, on the website, LinkedIn, or as press releases, particularly in relation to specific deals and transactions.
Practitioner CV management (including new starters and website CV's).

Updating tender precedents including practice group descriptions and firm policy text.

Undertaking industry, client and firm research projects.
Assisting lawyers in building their BD skills.
Required skills and qualifications
5+ years' experience within business development and marketing teams in the professional services environment.
Strong organisational skills and ability to manage competing deadlines.
Initiative, creativity and a keen eye for detail, particularly in the drafting of compelling documents and coordination of successful client initiatives.
Energetic and enthusiastic approach, consistently demonstrating initiative and creativity.
Marketing, business or legal qualifications with be regarded favourably.
For more information, please contact Vicky Feros for further information and to apply.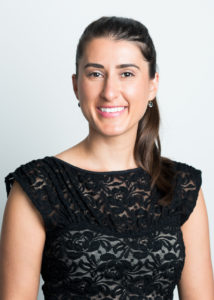 Vicky Feros
Director
Australia and Asia
D: +61 2 8042 7972
M: +61 414 758 956
E: vicky@daltonhandley.com
LinkedIn | Bio