13 Mar

Business Development Executive – Risk Advisory | Leading Global Law Firm

Location: Sydney or Melbourne Australia | Job ID: 1349242
Fantastic opportunity to join an enviable global team driving client and BD opportunities
Exciting Risk Advisory division focusing on policy and regulatory change
Expert, BD savvy and entrepreneurial team of lawyers and BD professionals
Our client is one of the worlds most progressive law firms with a commitment to client excellence. With offices around the world and a diverse service offering to corporates, financial institutions and government, our client offers employees immense opportunities.
We currently have an exciting opportunity for an experienced BD professional to support our clients' growing Risk Advisory Division in Australia. This team brings together the technical expertise and critical thinking required to operationalise laws and regulations and help clients to achieve their goals. Think cyber risk, ESG, sustainability, strategic risk, data, analytics.
As an experienced Executive you will work with our Risk Advisory Partners and Directors, along with the broader BD team, to develop and execute business development, bid management, marketing, and innovation initiatives relating to the practice's strategy, as well as key opportunities with major clients.
You will be a natural collaborator and connector, with strong communication skills both written and verbal with a passion for business development and client centricity. A high energy role, you will be self-starter, with a 'can-do' attitude and be willing to work as part of a team doing everything from simple admin tasks to complex strategy. You will be expected to demonstrate best practice and assist with the consistency of product and brand across all business development activities your role intersects.
Previous experience (ideally 3+ years) in a professional services BD environment and an understanding of legal practices, products and the legal competitive landscape and/or professional services is desirable.
For more information, please contact Vicky Feros for further information and to apply.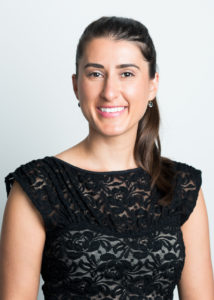 Vicky Feros
Director
Australia and Asia
D: +61 2 8042 7972
M: +61 414 758 956
E: vicky@daltonhandley.com
LinkedIn | Bio