13 Mar

Business Development Executive – NewLaw | Leading Global Law Firm

Location: Sydney or Melbourne Australia | Job ID: 1349241
Fantastic opportunity to join an enviable global team driving client and BD opportunities
Exciting NewLaw division focusing on solving client problems
Expert, BD savvy and entrepreneurial team of lawyers and BD professionals
Our client is one of the worlds most progressive law firms with a commitment to client excellence. With offices around the world and a diverse service offering to corporates, financial institutions and government, our client offers employees immense opportunities.
Working as part of a close global team of NewLaw experts, our client is looking for a Junior Manager to join their team in Sydney or Melbourne. You'll help solve our clients' business problems through optimal efficiency, cost effectiveness and digitally innovative legal service delivery.
Role responsibilities
Supporting the end-to-end pitch management process for standard pitches.
Working with the wider BDM team to maintain current and accurate credentials.
Drafting marketing collateral and briefing/client notes, as well as working with the legal team to ensure marketing collateral is well maintained.
Project management of the associated directory and awards submission process.
Building close working relationships with the practice and other Business Teams to assess the quality, consistency and timeliness of work delivery.
Supporting the delivery of the teams' strategy working directly with key stakeholders and the wider business.
Supportive the development of product and sales related campaigns regionally and globally.
Client relationship and account management responsibilities may be associated with the role.
Required skills and qualifications
2+ years' experience of BD/Marketing in a law firm or other professional services firm (preferred).
Degree qualified, ideally in marketing or a related discipline.
Solid project management skills.
An enthusiastic, 'can do' attitude.
Excellent communicator who can build a strong working rapport at all levels.
Robust and unflappable.
Keen eye for detail.
Commercially aware.
A team player who can also work autonomously when needed.
For more information, please contact Vicky Feros for further information and to apply.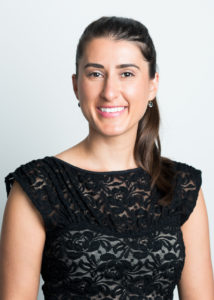 Vicky Feros
Director
Australia and Asia
D: +61 2 8042 7972
M: +61 414 758 956
E: vicky@daltonhandley.com
LinkedIn | Bio