15 Aug

Business Development Advisor | Specialist IP Leader

Location: Bangkok, Beijing, Brisbane, Hong Kong, Jakarta, Kuala Lumpur, Melbourne, Singapore or Sydney | Job ID: 1279448
Fantastic opportunity to step up to Advisor-level
Collaborative and high-performing Asia-Pacific team
Leading IP law firm with an enviable client base
Role can be located in any of the offices listed above
Our client is one of the leading intellectual property (IP) service firms operating in the Asia-Pacific region servicing Fortune Global 500 companies, SMEs, public sector research organisations, foreign associates and local clients.
Reporting to the Head of Marketing and Business Development, this role will support the development and delivery the business development strategy, client strategy and champion growth initiatives.
This is a fantastic opportunity to join a highly experienced, collaborative and outcomes focused Asia team, working with some of the regions most exciting clients.
Role responsibilities
Implementation and execution of business development plans and initiatives that align with the firm's strategic goals.
Working with designated practice to drive the BD and strategic plans including day to day business development, market analysis, market profiling and client pursuits.
Become equipped with expert sector/industry knowledge to identify, qualify and drive the pursuit of opportunities.
Preparation of capability statements, tenders and proposals.
Providing support to client initiatives within the firm's key client programme.
Identifying opportunities for client service improvement through the Client Feedback Programme.
Providing support on parent-group project initiatives e.g. CRM implementation.
Working collaboratively with the central Marketing team to:

market the expertise of the firm and be progressive with content, thought leadership and profile-raising activities.

drive media campaigns; award submissions; online and social media activities; and other relevant communications activities and materials.

ensure brand activities align with related business development activity and overall strategic vision of the firm.

provide ideas and assistance in organising business development and client events, seminars and webinars/podcasts.
Required skills and qualifications
3+ years' experience within business development and marketing teams in the professional services environment.
Confident in leading BD conversations.
Experience in a similar role, ideally within a professional services.
Comfortable working in a matrix structure.
Highly developed communication skills, with the ability to collaborate with a wide range of stakeholders across an organisation.
A proactive, organised and outcomes oriented approach.
Marketing, business or legal qualifications with be regarded favourably.
For more information, please contact Vicky Feros for further information and to apply.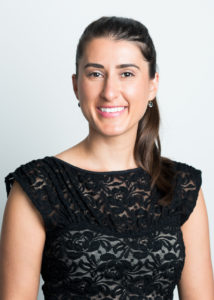 Vicky Feros
Director
Australia and Asia
D: +61 2 8042 7972
M: +61 414 758 956
E: vicky@daltonhandley.com
LinkedIn | Bio