11 Apr

Business Development Adviser or Manager – Real Estate & Projects | Top Law Firm

Location: Brisbane Australia | Job ID: 1359959
One of Australia's most recognised, leading and desired law firms who fosters greatness
Drive the Brisbane office's key client program and supporting the PNG office
Adviser or Manager-level candidates are encouraged to apply
Fantastic opportunity to step up
Flexible and hybrid working environment
Our client is one of Australia's most recognised, leading and desired law firms. You'll have the opportunity to identify and set new standards of excellence for the profession, and play a vital role in delivering services to clients that are responsive, innovative and focused on their needs. 
We currently have an exciting opportunity for an experienced Business Development Adviser who is looking to join a firm with unparalleled learning and development opportunities.
In this role, you'll be primarily responsible for driving Business Development efforts in the firm's national Real Estate and Environment & Planning practices.
Our client is open to looking at candidates at either the Adviser or Manager level.
This is a full-time, 12 month fixed-term opportunity in the Brisbane office. Flexibility matters to our client, so if you are seeking hybrid working or are looking for flexibility in your work, we would be happy to discuss what arrangements would work best for you and our client.
Role responsibilities
Use best practice strategy to support the firm to deliver revenue growth and build stronger, more enduring and sustainable client relationships.
Implement practice group strategy and initiatives which facilitate revenue growth.
Project manage or contribute to tenders relevant to the assigned practice groups.
Conduct client feedback.
Understand the market, stay across client and competitor activity and share insights.
Encourage the sharing of client intelligence, lessons learned and best practice BD across the firm.
Project manage the preparation of business development collateral.
Required skills and qualifications
Positive, solutions-focused, good humoured
Ability to manage multiple initiatives and priorities at any single time
Strong written and verbal communication skills
Well-developed research and organisational skills
Attention to detail
Strong stakeholder influence skills
Commercially astute, and able to quickly understand strategy and translate it through to execution
Highly collaborative and able to work effectively in teams
Action oriented
Strong project management skills
Proactive and client focused
A desire to learn, grow, network, mentor others
For more information, please contact Vicky Feros for further information and to apply.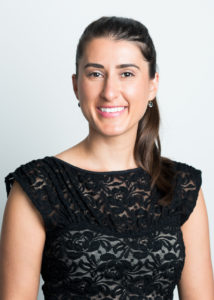 Vicky Feros
Director
Australia and Asia
D: +61 2 8042 7972
M: +61 414 758 956
E: vicky@daltonhandley.com
LinkedIn | Bio