20 Dec

Business Development & Marketing Advisor | Leading Australian Law Firm

Location: Melbourne, Australia | Job ID: 1130991
Manage BD activities for key groups across the firm
Leading national law firm with a strong reputation
Supportive, collaborative and high performing culture
Our client, one of Australia's most recognised and highly regarded law firms, is looking for an ambitious and driven BD Advisor to join their team.
This role is broader than a typical BDM Advisor role. Working closely with and supporting the Business Development & Marketing Manager in Melbourne, this role will be to develop and maintain business development and marketing strategies and activities to meet the objectives, raise profile and brand awareness, and effectively manage the BDM functional activities of the Real Estate and Construction, Disputes and Investigations, and Intellectual Property and Technology Groups.
Role responsibilities
A significant focus of the role will be the development of pitches / tenders, capability statements and legal directory / award submissions, which are key to the firm winning business and being recognised as a market leader.
There is also a key role to play in designing, developing and implementing bids best practice.
Work with partners and practice group staff to market the services and expertise of the group through the development and deployment of thought leadership content, market leading events, sponsorships and other profile- raising activities. You will develop, define and disseminate clear positioning and messaging for the groups with the goal of achieving high directory rankings and strong brand recognition.
New client acquisition and growth, including proactively drive new client acquisition and cross-selling initiatives.
Bids, tenders, proposals and capability statements, including end-to-end project management, content creation, working with partners and final submission.
Drive marketing and collateral to support the maintenance of Deal Registers as the 'source of truth' of information for bids and CVs across the Real Estate and Construction, Disputes and Investigations, and Intellectual Property and Technology practice groups.
Manage directory and award submissions.
Drive brand management, compliance and monitoring.
Required skills and qualifications
Tertiary qualification in Law, Business, Commerce or another relevant degree.
Previous experience of 3+ years demonstrated success in a professional services or business-to-business BDM environment is essential.
Excellent understanding of services marketing principles and research methodologies.
Prior proposals, tenders and bids experience a necessity.
Strong working knowledge of InDesign and other Adobe design packages (Illustrator, Photoshop etc).
Highly proficient with Microsoft Office products (Word, PowerPoint and Excel).
Flexibility and willingness to go the extra mile.
Enthusiastic and proactive, with the ability to work autonomously as well as within a team.
Dalton Handley is a market leading recruitment consultancy and career advisory firm, dedicated to building careers and marketing/BD teams for some of Australia's leading legal, accounting and consulting firms. Our team has over 30 years' combined extensive professional services marketing recruitment expertise with front line experience in business development roles.
If you are interested in this role, please contact Vicky Feros for further information and to apply.
EMAIL VICKY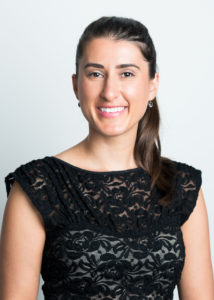 Vicky Feros
Director
Australia
D: +61 2 8042 7972
M: +61 414 758 956
E: vicky@daltonhandley.com
LinkedIn | Bio