04 Feb

Legal Resourcing / Recruitment Executive – APAC | Successful Start-up backed by a Global Law Firm

Location: Sydney, Australia | Job ID: 948039
Rare opportunity at a rapidly growing, innovative business
Drive the recruitment and attraction agenda of stellar lawyers across APAC
Excellent career progression in an energetic and high performing team
Fast-paced and fast-growing, our client operates as a start-up within the auspices of a magic circle law firm. They are leading the way for consultant lawyers to engage with ASX-listed clients on exciting, complex and interesting projects.
As the Resourcing Executive, you will be responsible for attracting and successfully onboarding lawyers to be part of the Asia Pacific consultant team. This is a rare opportunity for a relationship-focused and enthusiastic Executive to join this dynamic, innovative business.
Role responsibilities
Owning the coordination of the candidate assessment process, from initial contact through to endorsement onto the panel of 'best in class' legal consultants.
Liaison with candidates to set up interviews, confirm meeting rooms and request video conference facilities across Asia Pacific.
Responsibility for tracking candidate at each stage using the online recruitment system.
Maintaining and producing reporting data across the Asia Pacific region.
Coordination of talent marketing events and other activities.
Supporting recruitment campaigns and contributing ideas to the team's wider objectives.
Supporting Managers on key projects and contributing to global recruitment team meetings, identifying new ideas and process improvements.
Flexibly work with clients, candidates and consultants across time zones within Asia-Pacific, and utilise an agile and technology focused environment.
Required skills and qualifications
Relevant tertiary qualifications.
2+ years' experience, ideally in a professional services environment.
Excellent communication and interpersonal skills, with a professional and reassuring personal style.
Proven organisational skills, excellent attention to detail and willingness to help and get involved at all levels.
Ability to work independently and learn quickly, with an adaptable, collaborative and resilient personality.
Genuine enthusiasm for the business and a grasp of the potential future opportunities.
For more information, including a more detailed job description, please contact Vicky Feros for further information and to apply.
EMAIL VICKY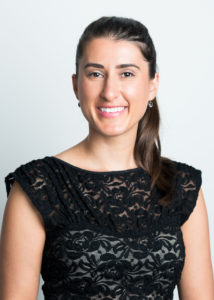 Vicky Feros
Director
Australia
D: +61 2 8042 7972
M: +61 414 758 956
E: vicky@daltonhandley.com
LinkedIn | Bio