16 Mar

Client Relationship Manager – FIG Sector | Leading and innovative global law firm

Location: Sydney, Australia | Job ID: 907869
Fantastic opportunity to step up into an Manager role

Manage client accounts and further develop your strong BD skills

Be part of an entrepreneurial, client-centric and high-performing culture

Utilise your market insight, business development, relationship building and brand enhancing skills

Great potential for professional development and growth
One of the most successful and highly regarded law firms across Australia and Asia is seeking a Client Relationship Manager to contribute to the firms BD and client strategy. Focusing on a key practice group and sector, you will be part of a high-performing, client-centric, innovative and dynamic team.
Reporting to the Senior Manager, you will apply market insight, business development, relationship building and brand enhancing skills to drive client relationships and help achieve profitable growth opportunities in Australia and internationally.
This role is an exciting opportunity for an experienced BD Adviser or Manager to join a highly successful team. Based in Sydney, you will be collaborating with the Business Development and broader Communications teams, as well as key stakeholders to generate strategy and win the firm work.
Role responsibilities
Work with the Senior Managers to implement BD plans and initiatives across practices, sectors and clients.

Work with the Senior Managers to develop and execute the sector strategies and priorities for the sector.

Developing and executing firm wide client strategy within the sector plans in collaboration with client and sector leaders. This includes broadening and deepening relationships with the firm's key, by driving the implementation of the Strategic Account Leadership program.

Manager client service teams and relationship development activities e.g. account plans, relationship mapping, identifying client issues and drivers, maintaining CRM and other client data, and client / market research.

Supporting specific marketing campaigns and initiatives – develop client driven, innovative thought leadership in conjunction with the Clients and Sectors, Marketing Communications and PR teams.

Collaborating with practice groups and centres on go-to-market strategy, including Thought Leadership Campaigns.

Preparing high quality documents and materials, including client driven collateral, tenders and capability statements, directories submissions, reports and award submissions.

Working with the Events team to coordinate successful client events, sponsorships and industry partnerships.

Supporting the Senior Managers to actively manage practice team and sector BD budgets.

Leveraging wider activities and resources.
Required skills and qualifications
Tertiary qualifications in Marketing, Business or Commerce (preferred).

Minimum of 4 years' relevant experience with demonstrated track record of success in business development roles within a corporate, professional services or related organisation.

Experience in practice development and key account management.

Strong oral and written communication skills, strong presentation skills.

Ability to juggle numerous projects in a fast-paced environment working to tight timetables; works well under pressure.

Pro-activity and the ability to exercise judgment regarding how/when to push key agenda items forward and how to build interest or buy-in.
For more information, including a more detailed job description, please contact Vicky Feros for further information and to apply.
EMAIL VICKY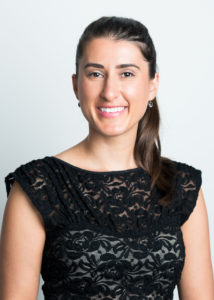 Vicky Feros
Director
Australia
D: +61 2 8042 7972
M: +61 414 758 956
E: vicky@daltonhandley.com
LinkedIn | Bio