20 Dec

Senior Bid Coordinator | Leading Design and Architecture Studio

Location: Sydney or Melbourne Australia | Job ID: 1171844
Newly created role as part of an exciting growth path
Fantastic opportunity to drive revenue and support strategic business initiatives
Flexible working with a supportive and high-performing team
We are working with one of Australia's most highly regarded and recognised design and architecture studios. With offices across Australia and partnerships in New Zealand, our client is top-tier in urban design, planning, interiors, commercial, public and residential.
Given the strong growth and success, our client is looking for a Senior Bid Coordinator to plan, manage and produce new business bids, presentations and capability documents and helping support strategic business development initiatives. The role works as part of a broader national business development team.
Role responsibilities
Bids:
Coordinate the bid process from inception through to delivery.
Interpret client briefs and identify and source the best content and knowledge to support each bid.
Demonstrate initiative to leverage bid material across the business and strive for continual improvement of bid process.
Develop high quality desktop published bids using established InDesign templates, ensuring brand guidelines are adhered to.
Contribute, edit, produce and proof well written, accurate and persuasive bids.
Liaise with a diverse range of teams and sub-consultants to capture and develop content as required.
Assist the BDL in developing bid strategies and content development workshops with project teams.
Assist with the capture and management of bid content and documents through NewForma and SharePoint knowledge library.
Work in a team environment, liaising effectively nationally.
CRM, Knowledge and Practice Management
Maintain/ build on knowledge library identifying and capturing useful information for reuse.
Assist with the maintenance of marketing material used in bids including project sheets, CVs, sector credentials and image resources as required.
Help maintain CRM database with respect to entry of prospects, projects and client/ contact details, update prospect/project status.
Assist when directed with group-wide Knowledge Management initiatives.
Assist on quality management procedures, including Project Registration, Shall We Submit, Proposal Review, Win/No Win Review.
Support broader BD initiatives e.g. panel management, research, client engagement etc.
Required skills and qualifications
Sound understanding of new business submission processes including procurement, interpreting briefs, tendering protocols, client focused writing etc.
The ability to understand and interpret technical briefs.
Strong time management skills and proven ability to work flexibly, whilst managing multiple projects and deadline pressure.
High level verbal and written communication skills including ability to proof and edit content from others.
Technical and software skills with experience using In-Design, Photoshop, Word, PowerPoint and Microsoft suite.
A collaborative approach and demonstrated ability to work in a team environment.
Proven ability to communicate effectively with all stakeholders to achieve positive outcomes.
Understanding of CRM processes.
Awareness of market/industry trends and a passion for architecture and design (desired).
Evident confidentiality and professionalism.
Dalton Handley is a market leading recruitment consultancy and career advisory firm, dedicated to building careers and marketing/BD teams for some of Australia's leading legal, accounting and consulting firms. Our team has over 30 years' combined extensive professional services marketing recruitment expertise with front line experience in business development roles.
If you are interested in this role, please contact Vicky Feros for further information and to apply.
EMAIL VICKY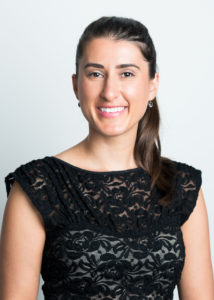 Vicky Feros
Director
Australia
D: +61 2 8042 7972
M: +61 414 758 956
E: vicky@daltonhandley.com
LinkedIn | Bio