08 Feb

Senior Public Relations/Media Manager | Leading Global Law Firm

Location: Sydney, Australia | Job ID: 953943
Fantastic opportunity to join a high performing global leader
Lead PR and external initiatives across Australia, APAC and the Middle East
Manage an experienced PR Executive
Initial 12-month contract
Reporting into London, this role is an excellent opportunity for an experienced manager to join a Tier-1, global leader. Based in Sydney, you will lead all PR initiatives across Australia, APAC and the Middle East. You will be an ambassador for best practice and communications across the firm, and will be responsible for coaching and mentoring an experienced PR Executive.
Role responsibilities
Managing a calendar of strategic, planned and pro-active communications programs across the business.
Developing relationships with key stakeholders and spokespeople as well as media outlets and journalists.
Coaching/advising spokespeople on their communications to ensure effectiveness.
Assist in the implementation of strategic external communications plans.
Sound issues and crisis management advice for high level executives and stakeholders.
Ensuring all external communications messaging is aligned with the firm's Vision, Strategy and Values and is coordinated for a sensible and consistent narrative.
Helping to drive content on primary centralised channels, firm-wide communications and major internal communications campaigns (including change).
Supporting the development and distribution of media releases.
Assembling content, writing and editing communications for the firms website.
Overseeing meaningful recording and measurement of media engagement, and developing reports for management.
Required skills and qualifications
8-10 years' relevant experience in PR, media and communications.
Professional services experience is preferred but not essential.
Bachelor degree or equivalent in communications or similar.
Exceptional written and verbal communications skills with a strong attention to detail.
Ability to work under pressure to tight deadlines and adapt to differing demands.
Excellent time and project management skills.
Excellent networker.
Comfortable with pitching stories and ideas to media.
Proactive, professional and collaborative attitude.
Strong decision making ability, demonstrating initiative and ability to be proactive.
Ability to maintain and sustain relationships and deal effectively with journalists.
For more information, please contact Vicky Feros for further information and to apply.
EMAIL VICKY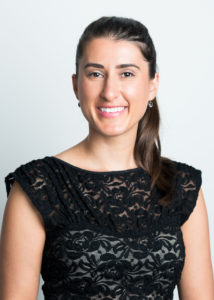 Vicky Feros
Director
Australia
D: +61 2 8042 7972
M: +61 414 758 956
E: vicky@daltonhandley.com
LinkedIn | Bio