30 Apr

National BD and Marketing Manager | Highly regarded Australian law firm

Location: Melbourne | Job ID: 849575
Join a rapidly growing, progressive Australian law firm
Senior, well-respected role
Drive business development strategy across practices, industries and clients
National focus with two direct reports
Maternity leave contract
Our client is a highly regarded Australian law firm that is rapidly growing. With depth and breadth of expertise across a number of practices and industry sectors, they are an exciting firm to work for. We are working closely with them to recruit an experienced and strategic BD and Marketing Manager.
Based in Melbourne, you will work with two Advisors across Australia to develop and drive BD and Marketing initiatives that enable the Commercial partners to grow their business and enhance client relationships.
Role responsibilities
Identify, advise and work with commercial industry leaders, partners and senior lawyers on business development, marketing and practice development strategies.
Develop strong knowledge and understanding of the national commercial sections, and identify business development opportunities.
Manage major commercial section clients, including meet with relationship partners and client teams, advise on BD initiatives and opportunities to cross promote, attend client review meetings, and report on client activities.
Work with the Directors, Leaders and key partners on relevant clients program.
Work with the Bids & Pursuits team on firm and commercial tender submissions, including formal RFPs, proposals and capability statements.
Manage directory and award submissions for the commercial sections.
Work with the Bids & Pursuits team to update content for the commercial sections, including credentials, brochures and CVs.
Work with the Communications & Marketing Manager to identify and action external profiling opportunities for the commercial sections.
Work with the Events team on commercial client events and sponsorships.
Required skills and qualifications
Tertiary qualifications in a relevant discipline and 7+ years of experience gained in a marketing and/or business development position, ideally within professional services.
Ability to build and maintain effective working relationships with key firm stakeholders and clients.
Excellent written and verbal communication skills.
Strong attention to detail.
Strong knowledge of Microsoft Office suite (essential).
Ability to multi task and meet tight deadlines.
Proactive and strong problem-solving abilities.
Experience managing a team.
For more information, please contact Vicky Feros for further information and to apply.
EMAIL VICKY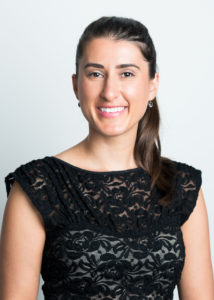 Vicky Feros
Principal Consultant
Australia and Asia
D: +61 2 8042 7972
M: +61 414 758 956
E: vicky@daltonhandley.com
LinkedIn | Bio