21 Jul

Global Communications Manager – Contract | Global Consulting Leader

Location: Sydney, Melbourne, Brisbane or Hong Kong | Job ID: 1134771
Develop and implement a global communications strategy
Work alongside the Global Leadership team, driving world-class initiatives
Our client is one of the best in the market: innovative, high-performing, collaborative
Thrive in this truly phenomenal business
Dalton Handley is working with a world leading, high-performing and innovative consulting firm to source an experienced Communications expert to drive the firm's internal and external communications strategy across the globe.
You will work closely with the Global Head of Communications and the Global Leadership team in leading on the various communications initiatives across multiple channels, working with teams on the ground in each location.
This is a combined strategic/hands-on role where you will be working globally in one of the world's best consulting firms.
Role responsibilities
Draft all forms of communications both internally and externally, including opinion pieces, articles, media releases, speeches and talking points for external speaking engagements, content for thought leadership campaigns, firm updates and other ad hoc pieces
Manage the content pipeline and develop the communications calendar, including various internal and external communications channels
Manage all global media enquiries and proactively pitch stories to legal media
Work closely and engage with key stakeholders across the business, identifying news and stories
Manage and lead global profile raising and brand building initiatives.
Required skills and qualifications
Relevant qualifications across communications, business, marketing, media or journalism
4-6 years' communications experience, preferably within professional services
Strong project and time management skills
Excellent communications skills with strong attention to detail
Relationships with journalists would be highly advantageous
Demonstrated ability to execute communication campaigns
Ability to build relationships and influence key stakeholders
Project management and time management skills
Cultural intelligence and experience working across regions
Capacity to multi-task and a flexible, proactive attitude
Highly collaborative and calm under pressure.
If you are interested in this role, please contact Vicky Feros for further information and to apply.
EMAIL VICKY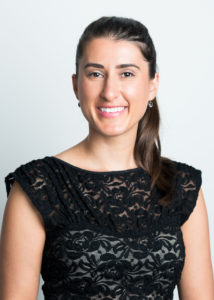 Vicky Feros
Director
Australia
D: +61 2 8042 7972
M: +61 414 758 956
E: vicky@daltonhandley.com
LinkedIn | Bio