03 Jun

Corporate Affairs and Communications Adviser/Manager | Global leader

Location: Sydney or Melbourne | Job ID: 861241, 841891
Highly successful global law firm with a strong reputation
Fantastic opportunity for an experienced PR, Media or Communications specialist to drive strategies across Australia
High performing, collaborative and respectful culture
A global leader in law is looking for a Corporate Affairs and Communications Adviser/Manager to join their team, responsible for the successful execution of public relations and marketing strategies across Australia.
Role responsibilities
This role is key in providing strategic plans for internal and external marketing campaigns. Key responsibilities include:
Support the team on an internal communications strategy including collaboratively inputting on an internal story calendar, drafting of content to support strategic projects and operational communications initiatives.
Execute a wide range of communications strategies through multi-channel vehicles, including social media, digital campaigns, content marketing, advertising, collateral and internal publications.
Writing of collateral, content, social media, press releases and internal firm announcements on regional updates, new hires and firm work.
Support on the firm's award schedule including drafting of award submissions.
Assessing and recommending opportunities for brand building in the region via sponsorship, partnerships and other strategic affiliation.
Support on key internal and external tactical communications activities.
Generating visibility for the firm through the placement of editorial content in regional and business media outlets.
Establishing and maintaining relationships with strategic media representatives and target media outlets.
Interfacing with and counselling senior management in Australia.
Working closely with senior partners, directors, HR and the global team to identify marketing and PR priorities in support of the business goals for the region.
Required skills and qualifications
Relevant tertiary qualifications.
Strong writing skills, and the ability to adjust writing styles for a wide range of vehicles (social, press, collateral, content, rankings).
The ability to understand the firm's position in the global, regional and local marketplaces, and to devise marketing strategies that promote that position.
Experience in building productive relationships with media representatives and reporters in an industry sector.
An understanding of and interest in legal and business markets of Australia and Asia.
Experience in a similar role within the legal sector or a similar professional services organisation would be highly regarded.
For more information, including a more detailed job description, please contact Vicky Feros for further information and to apply.
EMAIL VICKY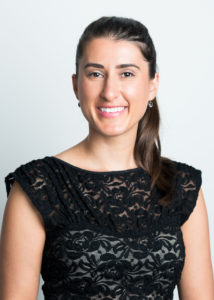 Vicky Feros
Principal Consultant
Australia and Asia
D: +61 2 8042 7972
M: +61 414 758 956
E: vicky@daltonhandley.com
LinkedIn | Bio