21 Jul

Communications Senior Manager – Transformation | Global Consulting Leader

Location: Sydney or Melbourne, Australia | Job ID: 1134777
Drive one of the most exciting and innovative projects across the business
Design and implement a change and communications strategy, supporting the firms transformation vision
Be part of this high-valued, strategic and important project, working alongside the senior leadership team
Our client is one of the best in the market: innovative, high-performing, collaborative
Thrive and be part of real organisational change in this truly phenomenal business
Dalton Handley is working with a world leading, high-performing and innovative consulting firm to source an experienced change communications expert to help launch a transformational project. While this is a hands-on role where you will be required to develop and execute the communications strategy, you will also be liaising, influencing and working alongside senior stakeholders across the firm.
You will sit within the global communications team and work alongside the Global Director of Innovation.
This project is one of the most strategically important projects across the business and one that you will be proud to be part of.
This is an initial 12-month contract role.
Role responsibilities
Developing and implementing a change and communications strategy, including:

All internal and external communications across various channels
Stakeholder engagement plan and execution
Tactical communications plan and messaging calendar

Managing and creating collateral to help educate across the business and externally
Advising Directors and other senior stakeholders in recommended communication approaches.
Required skills and qualifications
Relevant qualifications across transformation communications and change management
Professional services experience is preferred but not essential
Change management expertise
Ability to translate complex information into simple messages
Ability to influence senior stakeholders
Demonstrated capability in providing strategic and tactical communications advice on transformation projects
Excellent written and oral communication skills
Highly collaborative and calm under pressure.
If you are interested in this role, please contact Vicky Feros for further information and to apply.
EMAIL VICKY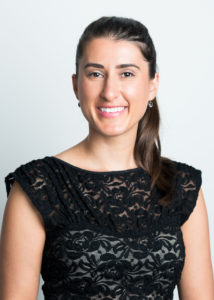 Vicky Feros
Director
Australia
D: +61 2 8042 7972
M: +61 414 758 956
E: vicky@daltonhandley.com
LinkedIn | Bio