15 Nov

Client Development Manager | Global 'New Law' Leader

Location: Sydney or Perth, Australia | Job ID: 1027014
Thriving entrepreneurial business backed by a global brand
Play a key role in driving strategic client relationships and developing new business
Truly client facing with the ability to negotiate and consult with Heads of Legal
Tremendous potential for career growth and development
Initial 12-month contract
Our client is one of the world's most recognisable firms in the legal sector; known for impeccable quality, client-first service, innovation and the ability to manage complex deals.
Committed to being the world's most advanced law firm, our client is looking for an experienced Client Manager to join their team.
Role responsibilities
Manage relationships with Heads of Legal, including consulting, advising and negotiating potential opportunities
Drive new business within existing and new clients
Directly manage key strategic client accounts, including all face-to-face client conversations, engagements and opportunities
Effectively qualifying leads and new opportunities from existing and potential clients
Run commercial negotiations with clients and consultants
Develop, implement and manage strategic account plans for each key client
Match key consultants with clients depending on opportunities, client briefs and/or pitching ideas
Build relationships with consultants and continue to support consultants during projects
Drive cross-selling opportunities across internal service lines, increasing leads and referrals
Be a true advocate for the firm both internally and externally.
Skills and qualifications
Degree qualified, or equivalent
Strong client account management experience, ideally at Manager level in a professional services firm
Proven experience in negotiating and influencing external clients, preferably Director level and above
Entrepreneurial outlook and passion for continually improving processes and client delivery
A proactive attitude with the drive and ambition to succeed
Experience delivering excellent client service and building strong peer to peer relationships in a consultative sales role
The ability to thrive in a fast paced and constantly changing entrepreneurial business
Consultative listening skills coupled with the ability to negotiate, persuade and manage senior stakeholders
Positive, engaging, commercial and a team player.
For more information, including a more detailed job description, please contact Vicky Feros for further information and to apply.
EMAIL VICKY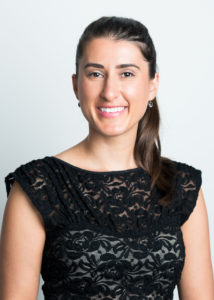 Vicky Feros
Director
Australia
D: +61 2 8042 7972
M: +61 414 758 956
E: vicky@daltonhandley.com
LinkedIn | Bio