15 Mar

B2B Marketing & Campaign Manager | Tier-1 Global Consulting Firm

Location: Melbourne or Sydney | Job ID: 829868
Be part of a critical program that will transform content marketing as a driver of business growth
Lead and drive specific content-led projects and marketing solutions
Fantastic opportunity to join a global law firm with a fantastic reputation in Australia and globally

Work closely with high profile, client centric partners

Full time or 4 days per week
We are working with one of the most highly regarded law firms in the Asia Pacific region, known for their sophisticated approach to marketing, business development, innovative approach to complex work, commercial acumen and market leading partners.
They are looking for a data-driven marketer who can skilfully create marketing campaigns that are underpinned by differentiated, clear and concise value propositions. Skilled in taking content to market across multiple channels, you will have experience across B2B services and know how to develop and execute a content pipeline.
Role responsibilities
Work with subject matter experts to develop core messages and evidence-based value propositions for existing and new products and services.
Build knowledge and facilitate collaboration within the business around the key issues facing clients across the firms client segments and, in particular, across key growth areas.
Develop provocative and inspiring content (in multiple formats) centred around the issues proven to resonate with the firms target audience.
Develop, plan and coordinate effective go-to-market campaigns via multiple channels, working closely with the Business Development, Communications, CRM, Digital & Design and Events teams, for maximum channel amplification.
Develop data-driven success metrics as part of a story that demonstrates impact.
Contribute to the ongoing evolution of the firm's digital presence and the user experience of the firm's digital assets.
Coach and mentor the firm in effective content and campaigns.
Present with excellent stakeholder management and influencing abilities.
Required skills and qualifications
Relevant degree qualified.
Demonstrable track-record of producing high quality content underpinned by a compelling market-impact story.
Significant relevant marketing, campaigns and/or content-leadership experience.
Strong stakeholder relationship skills, including the ability to facilitate thinking and build confidence in processes and proposed solutions.
Experience working with colleagues across various teams, as well as third party suppliers.
Professional services or relevant B2B experience and track record of working effectively as part of a matrix organisation is preferred.
Excellent attention to detail and project management skills.
For more information, including a more detailed job description, please contact Vicky Feros for further information and to apply.
EMAIL VICKY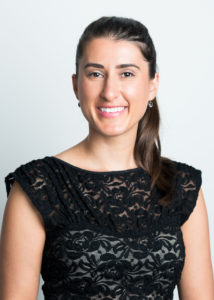 Vicky Feros
Principal Consultant
Australia and Asia
D: +61 2 8042 7972
M: +61 414 758 956
E: vicky@daltonhandley.com
LinkedIn | Bio